Good day my precious Friends!




I want to share the realities behind every blog post you read and what it is like to have a blog. Previously, I don't regularly update my blog. I come and go in the blog world. This year I want to take my blog to the next level. So, here I have listed 5 realities about blogging and some useful blog tips.

 #1 Blogging is a commitment. It is time consuming.
I confess I put a lot of time and effort in my blog. During the early stage, I have to learn the basics and I am still learning up to now. It is also an issue of balancing family and blogging time. I always try to post 3 times a week. Blogging needs perseverance and a lot of patience. If you don't have these I doubt if you'll succeed in blogging.


#2 Hitting the "publish" button without proof-reading because you are too excited to post it.



I am like this e-v-e-r-y-time. How about you? do you do this too? 

I realized that I have to read my blog 3 times or more before posting. I always ask my husband to read my post , check for spelling and grammatical error. He is better in English than me, I have to admit that. Good grammar and spelling are important too. 

Have you tried Zemanta? I just tried and found it very interesting. It is a plug-in and made my blogging easier. It provides related articles that are from other bloggers just like below this post.


 #3 Purchasing a domain name – ".com"


Domain Names (Photo credit: ivanpw)
Does it really matter? I never cared about this before until recently. I realized that I don't have ownership to my site. I noticed that the blogs I read often have their own domain name. The site would look credible and your reader will notice that your blog is serious business. The good thing of getting a domain is flexibility. 






#4 Traffic Concerns


Now that the blog site is up, another concern is how to bring in traffic. You want to be a part of a group who share the same passion. Another way to bring traffic is by joining or hosting a Linky, Blog Hop, Facebook, Pinterest, Twitter Party and Swap button. Some bloggers do give-aways which I will do soon. I visit, comment and follow other blogs. Building friendship with other bloggers is also another way to bring in traffic. 

To bring in traffic, you also must have good quality content and must be consistent. Some readers expect to read a new post every week from you, so you must manage that expectation otherwise you will lose their interest and won't come back to your site. Good quality content can spread through word of mouth or social media. People will read your post and even promote it to their friends. Use social media like Facebook, Twitter, Digg , Delicious and many more. This year, I will be focusing on these areas more.

Update:
1. Paid Traffic. Where you pay people in small amount of money.
2. Facebook Ads. This is a great traffic driver. Most people are on facebook everyday so why not advertise there?
3. Guest posting. This is actually a good exposure of your blog to new audience. At the same time, you are building good relationship with the blog owner.
4. Use G+. Don't forget to include public in the list when you post something that you want other people to read your blog other than your own readers


#5 Adsense
Let me get this straight. I don't earn much in Adsense and I have not received my first cheque yet. You have to work on your blog traffic to get the best out of it. 

FYI for those new to blogging. Adsense is if someone visit your blog and click the ads, you will earn some money. It's a pay per click ad. I heard some bloggers make income from adsense, enough to pay rent or Utility bills.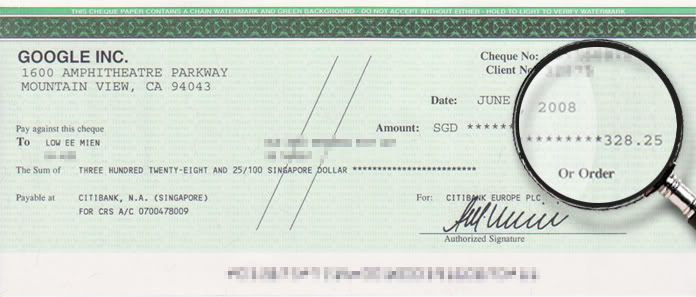 I have asked Mindie from Bacon Time with the Hungry Hippo if she could share some of her knowledge on blogging. She already had a post about Tips for Bloggers and she gave me her blessing to qoute some of her tips.
"Things that I think are important are solid content, honesty,

making a connection,

 reliability, humor, and standing out."
" Again I want to stress I think you should be less concerned with the number of followers you have  and more concerned with your traffic."
"I also think it is important to choose your sponsors wisely.  Don't shove a bunch of adds on your blog, unless they are making you a money, and they are a product you would use yourself. "
Thank you so much Mindie for sharing your experience and knowledge. 
So, friends I hope I have helped you in anyway possible. I would love to know your thoughts, please leave a comment. Thank you for reading and see you in my next post. Be inspired, be motivated.

Judy
 If you don't want to miss a post, you can always follow me by email (see side bar). Please hit "Join my site and/or G+" (if you haven't done so). If you want me to follow you back, don't forget to put your site in the comments.

Linkin' here:
clairejustineoxox
http://www.cutesycrafts.com/2013/03/an-oldie-but-goodie-10.html
http://diybydesign.blogspot.sg/2013/03/swing-into-spring-its-party-109.html
http://www.juliakendrick.com/2013/03/thrifty-thursday.html
http://classyclutter.net/2013/04/spotlight-saturday-link-party-2.html



Related articles