Hello! Good day my Friends!
It has been quite a while I have not stalk a blogger. Although, I visit blogs and followed a lot of bloggers but not stalk like I used to be


These ladies are very talented in baking, crafting, diy and more. Let's get started shall we?

I am stalking  Anne from The Pink Momma. All I can say is that she is an Artist. She obviously loves baking. If only I could link all the cakes she made here I would but I'll just limit it to 3. Check her creativeness here.


 
Colorful Birthday Cake 


Leopard and Zebra Print Cake



Pink Onesie Cookies

The next creative gal I am stalking is Ilda from ilovedoingallthingscrafty.com.
She is very crafty and she bakes too. She also shares good tutorials. These are some of her work…


credit card wallet



DIY Christmas trees



 Angry Bird Cake

Go on and check out these ladies.
The Pink Momma 
I Love Doing All things crafty 

Thank you for visiting Stalking Thursday #4 
Click here for more Stalking Episode. 

 Lovely Ladies, please feel free to get my button below. Thanks for sharing your ideas, knowledge and an inspiration to others.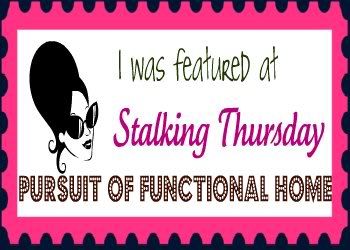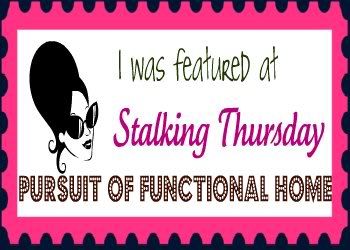 Be inspired, be motivated.

Judy
 If you don't want to miss a post, you can always follow me by email (see side bar). Please hit "Join my site and/or G+" (if you haven't done so). If you want me to follow you back, don't forget to put your site in the comments.