Hello! Good day my Friends!

Recently, I started seeing a lot of bloggers creating this project. It is easy and cheap yet the result is stunning. Your Guests would surely think that you spend a big bang on this home decor.




From Addicted to Decorating. I love how she painted this mirror. From what I understand, this craze begun because of her creation below. It is too pretty not to re-create. Simply beautiful.




From Little Things Bring Smiles. I love how these pretties pop on the wall.






How about a Chrysanthemum Wall Clock? Isn't amazing? This is from That's What Che Said.





These are from Suzys Artsy Craftsy Sitcom. They had a great family bonding time creating these.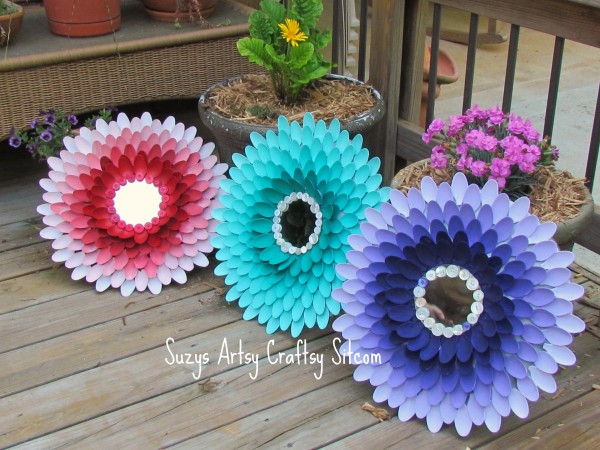 From This Yellow House




From ScrapNGrow


From Craftaholics Anonymous.




From The Soulful House. Anywhere you put this project, it makes a great statement.





From Kyndallogle.



This is such a fabulous wreath from Fabyoubliss.





These ladies posted tutorials in their sites. This will go to my to do list. Go ahead and make these lovely lovely DIY home decor. These are just what I found so far. Let me know if you have done this project so I can add it here.

Thank you so much for reading today's post. Be inspired, be motivated.



Judy
 If you don't want to miss a single post, you can always follow me by email (see side bar). Please hit "Join my site and/or G+" (if you haven't done so). If you want me to follow you back, don't forget to put your site in the comments.

Linkin here too:
www.theshabbycreekcottage
http://www.cutesycrafts.com/2013/03/an-oldie-but-goodie-10.html