Hi Friends!
What a lovely day! We hope that your day is filled with so much inspiration. Your projects really inspire us to continue creating and sharing with others. It is a domino effect, it's unstoppable. Thank you, thank you! for linking-up with us.
It is time once again for our Top 10 features from Pin It Monday #14. Here they are…
CO- HOST
Miriam of My Adventures with my 2 Kids
Miriam's Favorite Posts
———————
This is an awesome idea! I'm going to try this for the kids.
Strawberry Banana Smoothie Popsicles
by: Emily of Love, Pasta and aToolbelt
 These are all great ideas and advices hope they do work with me trying them
Once in a While, Your Husband needs a Girlfriend
by: Gaye of Calm, Healthy, Sexy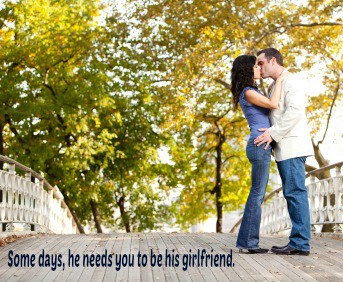 Great uses of the pallets this was a great idea!!!
Beach Inspired Pallet Coffee Table
by: Katie of Upcycled Treasures
CO- HOST
 Trish of Tales From Trish
Trish's Favorite Posts
———————
  Chocolate and bananas! I'm not a baker but I'd be willing to try this.
Chocolate Banana Bread
by: Bonnie of The Pin Junkie
Yarn wrapped bottles – I love yarn and I love win. It's a win-win!
DIY Yarn Bottle Table Numbers
by: Katie of Upcycled Treasures
I love stuff like this. Cute and home pride!
State Love Plaque ~ DIY Friday
by: Marcy of Day to Day Supermom
HOST
Judy of Pursuit of Functional Home
Judy's Favorite Posts
———————
I'm drooling. This is mouthwatering dessert. I can't wait to try this.

Chocolate Bread Pudding
by: Barbara of The Big Giant Food Basket
I love Wontons but this is definitely extra-ordinary. The presentation and photography is amazing. 
Asian Turkey Wontons with Mango Salsa
by: The Adventures of MJ and Hungry Man
I love sewing and this round-up is a must see for those who love to sew and beginners like me. 
Essential Sewing Tools for Beginners
by: So Sew Easy
BBQ Sauce in the Super Market is quite expensive especially the good brands. Why not make our own and save some dollars.
Best Ever BBQ Sauce
by: Five Heart Home
 I hope you enjoyed our featured projects as much as we did. Thank you so much for being with us today. Watch out for the opening of Pin It Monday Hop #16 tomorrow, Sunday at 5pm CST.
Sprinkle some love, don't forget to visit our featured Bloggers. Have a great weekend!
Grab, Wear It, Be Proud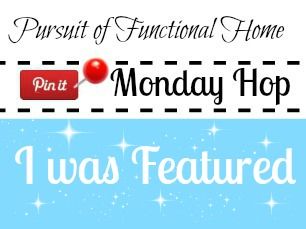 <div align="center"><a href="http://" title="Pin It Monday Hop I was Featured" target="_blank"><img src="http://i1293.photobucket.com/albums/b584/pofh1/PinitHoplogoFeatured_zps319554bf.jpg" alt="Pin It Monday Hop I was Featured" style="border:none;" /></a></div>