Hi Friends and Guest! Welcome to Pin It Monday Hop #30!
Update about my family: My kids are already well and good. They are done with the horrible Hand, Foot and Mouth Disease. We are still very careful as this can be acquired again. My husband is flying back to SG. Oh! I hate long distance relationship! Don't you? As some of you know, we moved back to our home town, I am still unpacking and organizing our things slowly everyday. Yeah, it is a never ending task. That's it for now.
Wow! I've never imagine that we're going to reach this far. We are now on our 30th party. It all started having 30 entries and now it has more than 100 entries every week. You made this happen and I owe it all from you. From the bottom of my heart, thank you so much for your support
I appreciate every Bloggers who from the start up to now are still linking-up with us.
Unto our party, only 1 rule and that is to follow your host. There are 2 linkies in this party: 1 for your post and 1 for your Pinterest Profile URL.
Again, thank you so much for sharing your creative projects, delicious recipes, amazing photography, inspirational journey and tips with all of us last week 
We are still pinning your entries to our Pinterest Board:<a href="http://www.pinterest.com/do8urself/pin-it-monday-hop-participants/" target="_blank"> Pin It Monday Hop Participants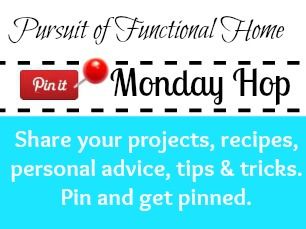 What have you been up to lately?

Enter your Pinterest Profile URL
(www.pinterest.com/PROFILE URL)
Please check your Profile Name below, if it exist then you do not need to re-enter it again.