Welcome to Pin It Monday Hop#31!
After a week of settling down in our "temporary home" (In-law's house). A 7.2 magnitude earthquake hit Cebu and Bohol Islands, Philippines. You can check some photos of the casualties here. We are still feeling the aftershock that ranges up to 5.1 magnitude. It is scary and traumatic. Luckily, not much damage to our property aside from the bathroom tiles that went off and broke. With God's grace, we are safe.
The earthquake doesn't stop this party to carry on. Only 1 rule and that is to follow your host. There are 2 linkies in this party: 1 for your post and 1 for your Pinterest Profile URL.
Again, thank you so much for sharing your creative projects, delicious recipes, amazing photography, inspirational journey and tips with all of us last week 
We are still pinning your entries to our Pinterest Board: Pin It Monday Hop Participants. I am pinning the whole week!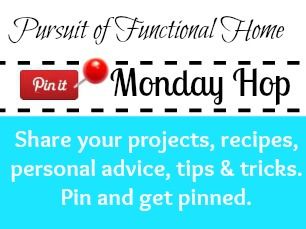 What have you been up to lately?

Enter your Pinterest Profile URL
(www.pinterest.com/PROFILE URL)
Please check your Profile Name below, if it exist then you do not need to re-enter it again.
This is a Pinterest Hop. Follow as many Pinners you want