Your home is the largest asset you have and so you need to take care of it. There are some simple ways you can improve your property that will positively reflect in its value and here we take a closer look at some of them:
Create a Home Office Space
You can either partition off an existing room, a garage and even your hallway or dedicate an entire room to creating a space for a home office. More and more people in the US are becoming self-employed and are now working from home and an office creates a multi-functional space that is useful for the whole family for studying and writing through to building a home business.
Decorate your Ceilings
If you imagine the ceilings of your room as being a fifth wall, you can see that it pays to give it a bit of decorative treatment. This can be simply done using lightweight urethane ceiling medallions around the central lights or fans. The medallions take less than five minutes to add to your room and they work really well to create another dimension to your living spaces.
Check and Replace your Windows
Replacing old, leaky windows can add considerable value to your home by improving its energy efficiency as well as looking more attractive. When replacing windows it's worth purchasing Energy Star-compliant vinyl windows to help save on your heating and cooling bills throughout the year. They are also laminated and won't shatter when broken to add extra protection for your home and its value.
Add a Deck or Sunroom
Everyone likes to have somewhere in their home where they can enjoy the sunshine in privacy. A simple deck or sunroom achieves this and is well worth the cash-investment for the return it gives in both pleasure and added-value.
Maintain your Lawn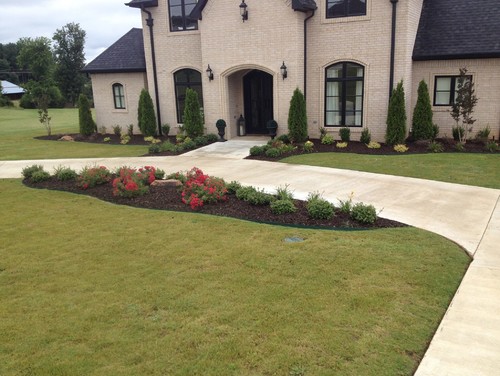 If you have a lawn, make sure it always looks pristine as it goes a long way to enhancing the overall appeal of your home both visually and from a financial standpoint. Planting some attractive shrubs and flowers, even displayed in containers on your deck can make a big difference to the ambience of your outside spaces.
Consider Converting a Roof Space
Although converting a roof or loft space is a job for the professionals, it's an investment that's well worth making, particularly if you have a growing family or are considering selling your home. The addition of an extra room and bathroom (subject to space) can give a significant uplift to your equity whether you have any intention of selling or not.
Take Care of Your Home with the Best Home Insurance!
Possibly the best way of protecting the equity you have in your home aside from following tips from industry experts like TrustedChoice, is to take out a homeowners' insurance policy that provides you with the cover you need at a price you can afford. None of us are able to see into the future and so every bit of protection for your home counts in defending the equity you have invested in it.